Tanzania Institute of Accountancy (TIA)-Kigoma Campus, was established in 2014 as a strategic service provision to the public. It started with 58 students in 2014; currently it has managed to admit about 844 students per annum. The campus is located in Kigoma town about 2km from the shores of Lake Tanganyika, the deepest lake in Africa and the world's longest freshwater lake with its attractive beauty.
Students are highly opting to join Kigoma Campus due to a number of reasons; the campus is serving its students under customer driven philosophy as students are listened, given room to disclose their talents and complaints are handled diligently with great empathy. Apart from that, they are highly exposed to practical learning environment in both private and government institutions located in Kigoma such as Tanzania Port Authority (TPA), Tanzania Revenue Authority (TRA), National Social Security Fund (NSSF), Banks, Local Government Authorities (LGAs) and many other Institutions. his exposure helps students to acquire competency that help them to compete well in the labour market.  Hostels are available at a cost of 250,000/= for Tanzanians and USD 173 for foreign students. Furthermore, students enjoy weekends to the nearby beaches of Open Beach, Bangwe, Golden Beach, and Grano Beach all of which are located within less than 3kms. Sometimes they conduct study tours to   Gombe and Mahale National Parks located 130 kms and 16 kms respectively to see the beauty of these parks such as waterfalls, crocodiles, white chimpanzees and variety of animals. They also enjoy visiting Ujiji Historical site. It is the place where Dr. David Livingstone, Henry Stanley, Richard Burton, and John Speke, first reached the shore of Lake Tanganyika. Therefore, Students from different parts can reach the campus by being dropped at Regional Bus Stand (3kms from campus), railway station (3kms), and airport (4kms), Lake Port (2.9 kms). Foreign students from neighboring countries of Democratic Republic of Congo, Burundi, Rwanda and other countries are highly invited to apply for different programs.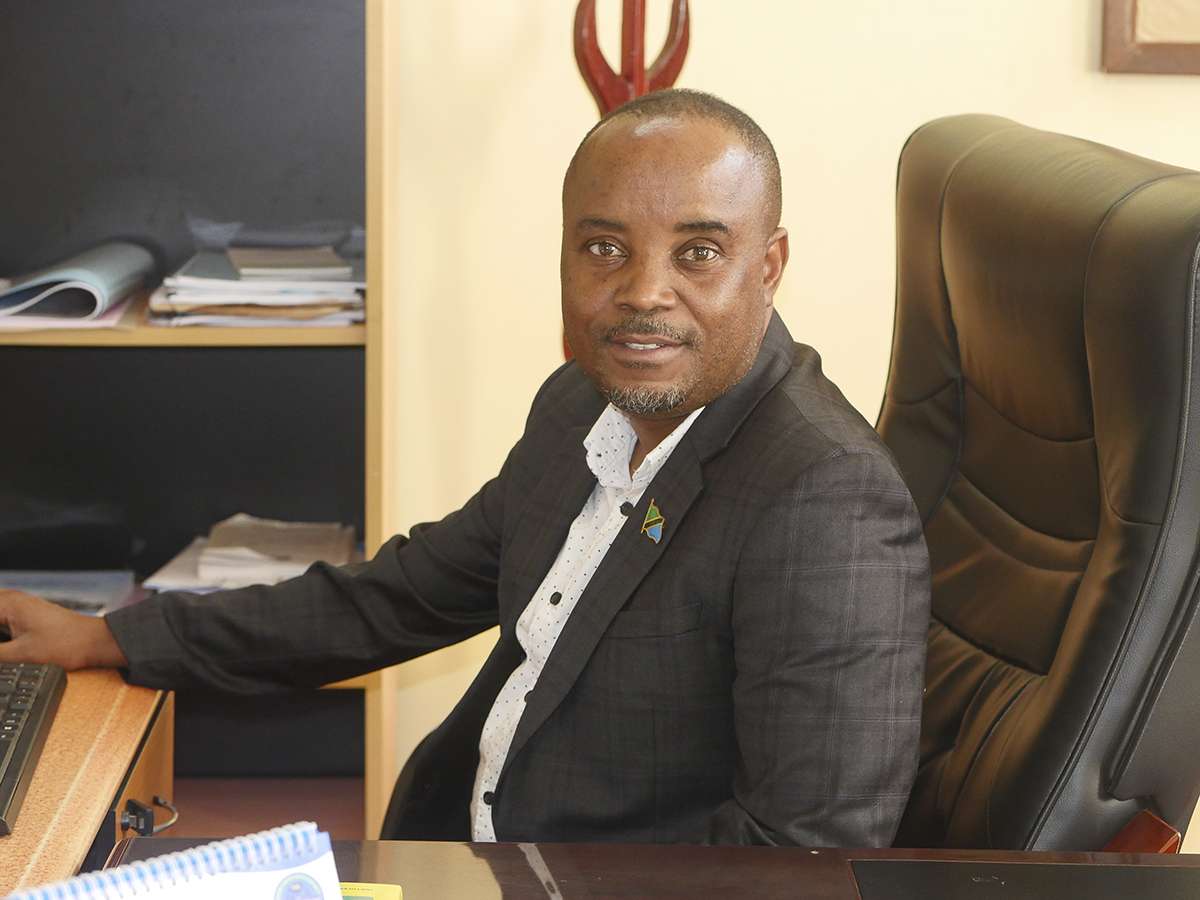 TIA – Kigoma Campus Manager, CPA (T) Martin Mnyili in his office at Kigoma Campus

Some of TIA – Kigoma Campus students chatting around the Admistration building after the morning class session as found Mei 10, 2021.
BASIC TECHNICIAN CERTIFICATE
Basic Technician Certificate In Accountancy (BTCA )

Basic Technician Certificate In Procurement And Logistics Management (BTCPLM)

Basic Technician Certificate In Human Resource Management (BTCHRM)

Basic Technician Certificate In Business Administration (BTCBA)
DIPLOMA
Diploma In Accountancy (DA)

Diploma In Procurement And Logistics Management (DPLM)

Diploma In Human Resource Management(DHRM)

Diploma In Business Administration (DBA)
POST GRADUATE DIPLOMA PROGRAMMES
Post Graduate Diploma In Accountancy (PGDA)

Post Graduate Diploma In Procurement And Logistics Management (PGDPLM)

Post Graduate Diploma In Financial Management (PGDFM)

Post Graduate Diploma In Business Administration (PGDBA)

Post Graduate Diploma In Project Planning And Management (PGDPPM)
Contacts:
Located at Kigoma Ujiji Area along Lumumba Road,
Tanzania Red Cross Buildings
Adress:  P.o.Box 526, Kigoma, Tanzania
Email: tiakigoma@tia.ac.tz