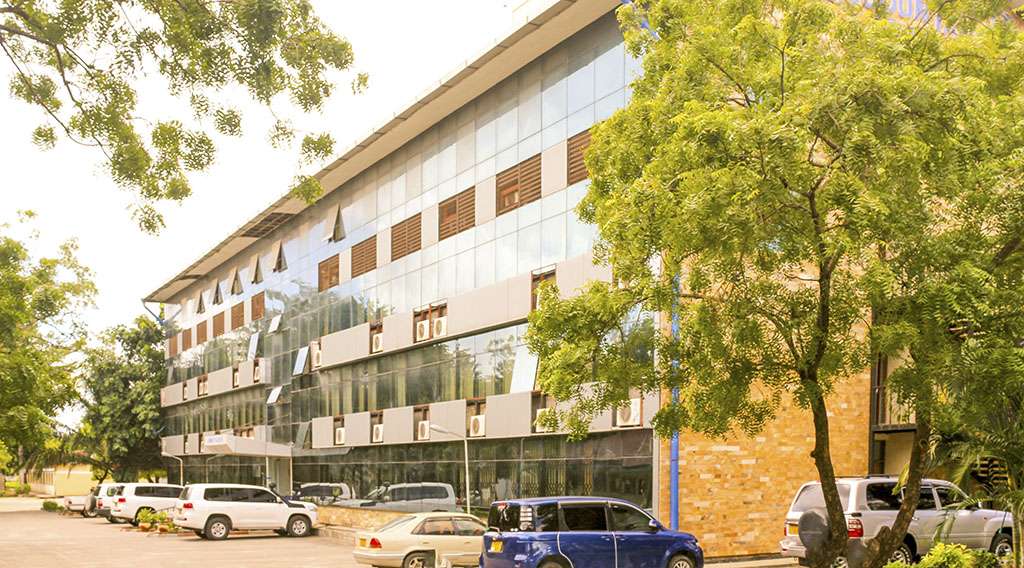 Tanzania Institute of Accountancy (TIA) is one of the Technical Institution and a Government Executive Agency under the Ministry of Finance and Planning. TIA has Six Campuses strategically located in Dar es Salaam, Mbeya, Singida, Mtwara, Mwanza and Kigoma.  The Dar es Salaam Campus serves, as the Institute's headquarters and comprises the following Office, Departments and Units
The Officer of Rector

Department of Procurement and Supply

Legal Services Unit

Marketing and Communication Unit

ICT and Statistics Unit

Internal Audit Unit
All Department and Units at this category are led by Heads of Unit/Department
1. The Office of Deputy Rector – Planning, Finance and Administration
2. Department of Human Resource Management and Administration
3. Department of Finance and Accounts
4. Department of Planning and Budgeting
5. Estates Department
All Department are led by Managers
1. The Office of Deputy Rector – Academic, Research and Consultancy
2. Department of Finance and Accounts
3. Department of Management Studies
4. Department of Procurement and Logistics
5. Department of Research, Consultancy and Publications
All Department are led by Heads of Department  
 Apart from the Vision, Mission and strategic objectives, the Institute's Core Values is to provide benchmark for TIA's staff and clients to recognize values that will enable TIA to cherish and for which they should be known. This has been identified as follows; –
Excellence: TIA staff work to achieve the highest standards in everything we do.
Collaboration: TIA staff work closely with other Academic Institutions as well as partners and donors to positively influence our activities.
Innovation: TIA staff strives to continually find new ways to improve and overcome emerging challenges.
Professionalism: TIA staff adheres to and maintain the rule of acceptable ethical behavior and honesty in all our activities.
Transparency:TIA staff are operating in openness and communicating in such a way that it is easy for others to see what actions are performed.
MASTERS

Master of Science Degree In Accounting and Finance (MSc ACC & FIN)
Master of Science In Procurement & Supply Management (MSc. PSM)
Master of Business Administration In Project Management (MBA. PM)
Master of Science In Marketing and Public Relations
Master of Science in Human Resource Management With Information Technology- [MHRM-IT]
BASIC TECHNICIAN CERTIFICATE
Basic Technician Certificate In Accountancy (BTCA )

Basic Technician Certificate In Procurement And Logistics Management (BTCPLM)

Basic Technician Certificate In Human Resource Management (BTCHRM)

Basic Technician Certificate In Business Administration (BTCBA)

Basic Technician Certificate In Marketing And Public Relations (BTCMPR)

Basic Technician Certificate In Public Sector Accounting And Finance (BTCPSAF)
   DIPLOMA
 Diploma In Accountancy (DA)

  Diploma In Procurement And Logistics Management (DPLM)

  Diploma In Human Resource Management (DHRM)

Diploma In Business Administration (DBA)

Diploma In Marketing And Public Relations (DMPR)

Diploma In Public Sector Accounting And Finance (DPSAF)
BACHELOR DEGREE
Bachelor In Accountancy (BAC)

Bachelor In Procurement And Logistics Management (BPLM)

Bachelor In Human Resource Management (BHRM)

Bachelor In Business Administration (BBA)

Bachelor In Marketing And Public Relations (BMPR)

Bachelor In Public Sector Accounting And Finance (BPSAF)
POST GRADUATE DIPLOMA PROGRAMMES
Post Graduate Diploma In Accountancy (PGDA)

Post Graduate Diploma In Procurement And Logistics Management (PGDPLM)

Post Graduate Diploma In Financial Management (PGDFM)

Post Graduate Diploma In Business Administration (PGDBA)

Post Graduate Diploma In Project Planning And Manageme (PGDPPM)