This is an academic library established in 2002 intending to assist the parent organization to
achieve its goals. The library provides service to the students, faculty members and
administration staff. The number of students is 2500 and more than 40 faculty members. The
library has more than 3000 books in different subjects. Those materials assist the library to
provide service to the users and the community. User's also have access to subscribed
databases and open access like Ebscohost, Emerald, Research 4life, Z-Library, etc.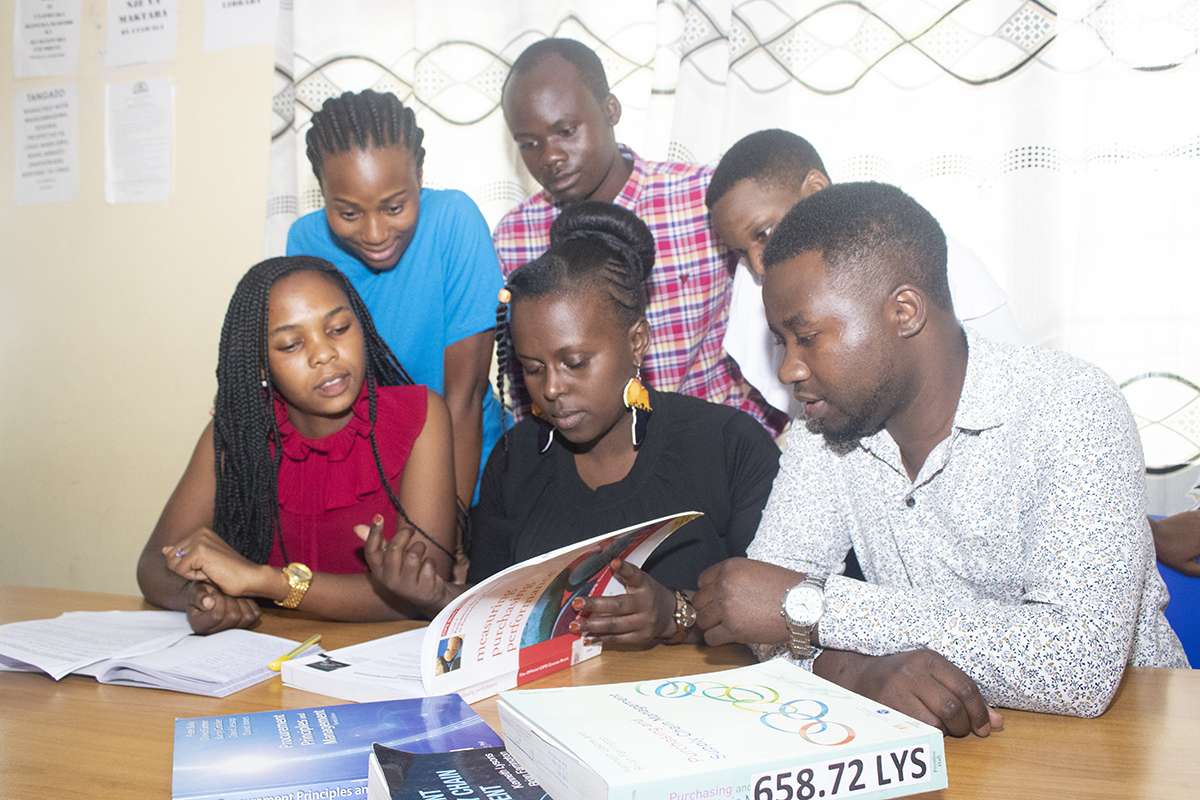 TIA Students and their teacher, Madam Eliachi as found in Singida Campus Library, November, 2020